Hoarding & Distressed Property Cleanup
Hoarding Cleanup
At Kleen Scene, we understand that hoarding is a complicated disorder that must be handled with respect and the utmost care. It can be challenging for hoarders to discard or part with possessions regardless of their monetary value. It can also be stressful for loved ones and family members to navigate how to begin the extensive cleanup process. Kleen Scene is here to protect your privacy and dignity while helping to clean up your home and make it livable again.
Kleen Scene has been providing relief to families and property owners dealing with hoarding situations for nearly 2 decades. Hoarding cleanup is a completely specialized field and differs greatly from what normal janitorial companies or junk haulers can provide. Proper hoarding clean-up entails much more than just the removal of all trash and unwanted items.
Once we remove all the items deemed for disposal from your property, our team will then work on organizing and storing all of your remaining contents and then perform the final deep cleaning and sanitizing of your home. There is no need to call multiple companies, as Kleen Scene handles the whole job from start to finish, to include:
Creating a Step by Step Plan
Packaging and Sorting of Valuable Items
Removal of Trash and Unwanted Items/Belongings
Full Cleaning and Disinfection of The Entire Home
Proper Cleanup of any Animal/Human Waste
Delivery of Dumpsters and/or Storage Containers
Before/After Photo Documentation
Discussion of any repairs that may be needed in your home
Our experienced team at Kleen Scene is ready to help restore your home or the home of your loved one back to a safe and healthy living condition. Our goal is to help transform your living space into a safe and healthy environment that you will be proud to bring your family and friends to. We make sure that during the duration of the cleaning process you have the final say of what stays and what goes, so you're able to stay in control of your belongings and have peace of mind throughout the entire process.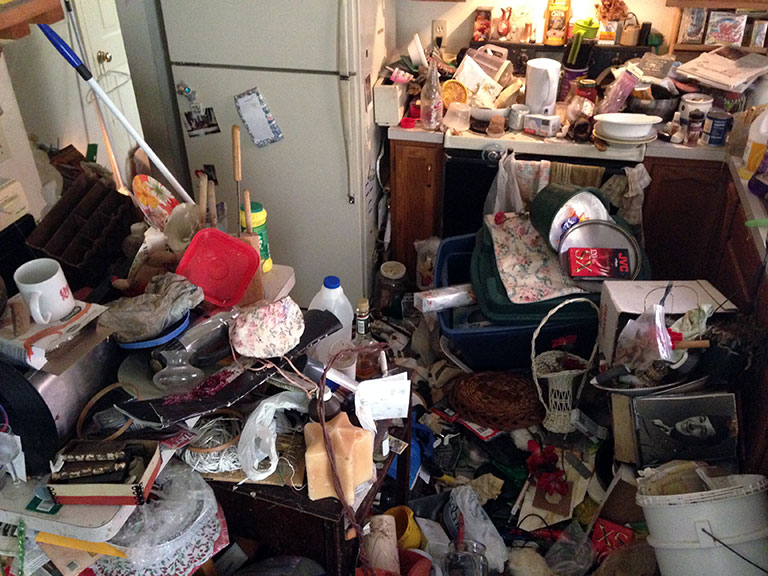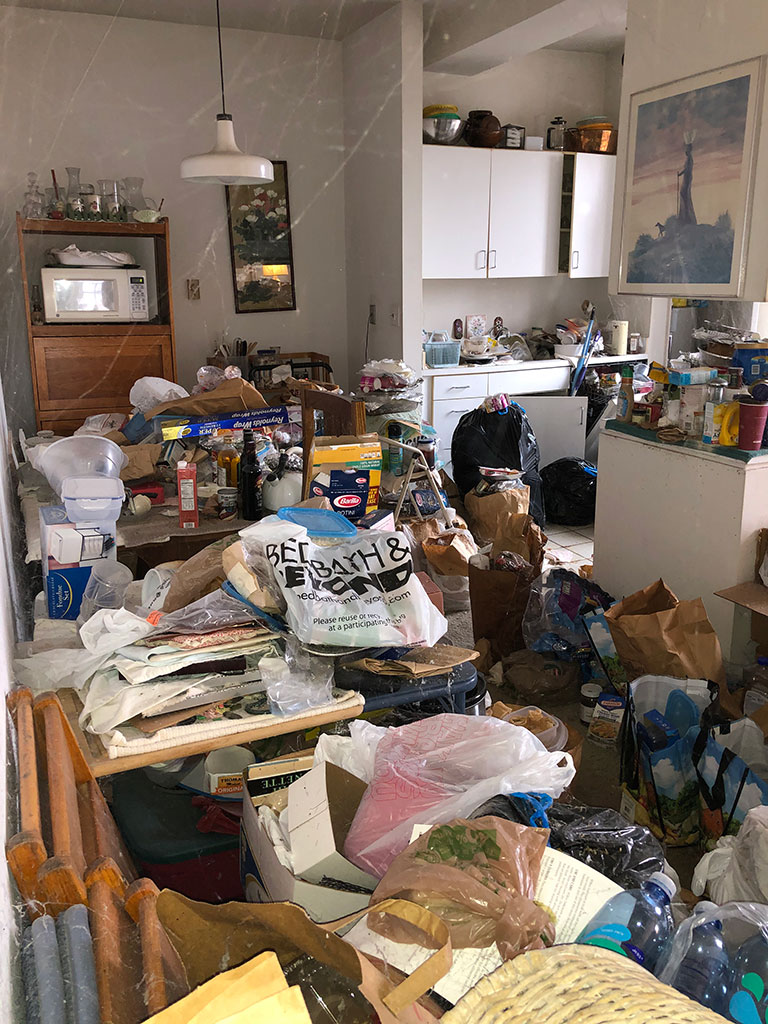 Distressed Property Cleaning
Kleen Scene has two decades of experience cleaning out abandoned homes, dwellings and unsanitary properties that have been neglected. They can contain harmful bacteria, pathogens, allergens, and other hazardous substances that are not safe for occupants and may be a health hazard. Kleen Scene's experience is
invaluable when you need help dealing with the problems associated with distressed properties, including:
Hoarding
Mold Infestation
Biohazard Materials Including: bodily fluids, feces, urine
Water Damage Due to Neglect
Structural Damage
Raw Sewage Backups
Animal/Rodent Waste
Any of these above conditions make properties and homes unfit to live in, are unsanitary and could pose a health risk. Our fully trained technicians will use their expertise to clean up and remove any bacteria, mold, rodents and other bio-hazardous materials left in the property and ensure you'll be able to return feeling safe and secure in a home that is fit to live in.
Contact us now at (716) 440-8071 for assistance.